Apr 30 - May 1, 2021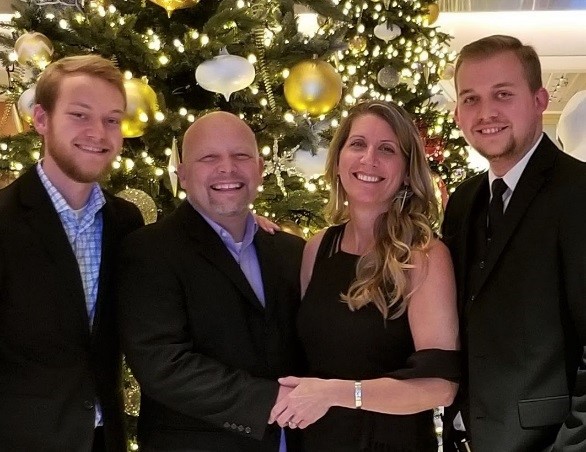 Wendy Pearson is a close friend and volunteer to Potter's Ranch. Growing up at a Christian Camp in Southern Ohio, Wendy has developed a deep love for the camping ministry. Not only is it where the Lord got a hold of her life, but also where she met and married her best friend and husband, Matt.
Matt & Wendy are very blessed with two grown sons who are serving the Lord with their individual talents. Wendy's desire is to share with women what God is teaching her in how tremendously loved and cared for we are by a wonderful Father, and how we as women need to respond to everyday life, making it our goal to hear, "Well done, good and faithful servant." (Colossians 3:17)
Jessica W. Mullins holds her PATH, Intl. Certified Riding Instructor certification, she has her ESMHL (Equine Specialist in Mental Health and Learning) certification and she is a CHA (Certified Horsemen's Association) Certified Riding Instructor. In addition to teaching at Potter's Ranch, Jessica is the Life Enrichment Director at a Story Point Senior Living Center in Fairfield, Ohio.
Jessica's passion for horses started at a very young age which led to her passion for therapeutic riding. After volunteering with the Ohio Therapeutic Horsemanship program where she witnessed firsthand the benefits therapeutic riding had on a 6 year old little girl named Gabbie. Jessica knew where the Lord was leading her.
Jessica has been chosen as recipient of PATH's Region 4 Credentialed Professional of the Year Award for 2020. Potter's Ranch is honored to have Jessica on their staff as their head PATH Certified Therapeutic Riding Instructor. Jessica will be leading an Equine Assisted Learning Session using her horses Mac & Zap.
Linda Jane Detrick counts her blessings every day. A life-long Christian, she is humbly grateful for God's gifts of faith, family, friends, and cats, dogs, and horses. As a volunteer in four therapeutic riding organizations, Linda realized God had exciting plans for her life.
Her passion and purpose is Equestrian Ministry. Inspired by world famous horseman John Lyons, and author, horsewoman and mentor, Maureen Gallatin, Linda founded Promise Ponies mini-stry in 2010. Promise Ponies serves special needs kids, elderly people, and anyone who loves little horses. Ten miniature horses and ponies have played a part in God's calling to date. Promise Ponies seeks to demonstrate God's promises to His people through sacred scriptures in the Bible.
Linda has a Facebook ministry for Promise Ponies, as well as MEOW mini-stry for cat lovers, and Promise Pup for dog lovers. Followers across the country have grown closer to the Lord through these online ministries.
In addition, Linda is a founding member of Horses on a Mission, and Amazing Women and Horses, based in Tryon NC. Both are international outreach ministries for horsemen and horsewomen. God loves horses and their people!
Volunteering at Potter's Ranch is a special blessing for Linda because God's presence is evident every day, as new adventures await all who step foot on this sacred ground.
Linda's favorite scripture is Psalm 37:4 "Delight yourself in the Lord, and He will give you the desires of your heart"
Otto Thorwrath
Otto Thorwarth experienced a very illustrious 12-year career as a professional horse jockey capturing 1,800 career wins and a number of riding titles. However, after six concussions, several broken bones, and a decade of bulimia, Thorwarth left racing to re-invent his life. Enrolling at National Park College, Thorwarth earned his Certificate of Proficiency as an Emergency Medical Technician in 2004.
Thorwarth worked for a short time as an EMT before God redirected his path back to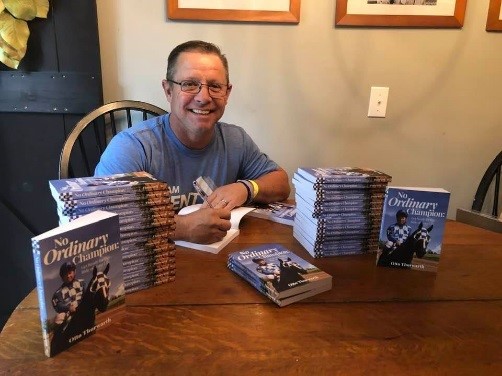 racing. While riding at a track in Cincinnati, Thorwarth was asked to audition for a movie.
Selected from over 1,000 professional jockeys nationwide, Thorwarth was cast as Ronnie Turcotte in the Walt Disney Pictures film Secretariat. "Otto became one of the most delightful finds of this whole film. He was fearless. And beyond that, there was a joy about that fearlessness," said director Randall Wallace.
Thorwarth is now retired from professional racing and is working on a new movie. Cowboys and Jesus which is being filmed in Hot Springs is a modern take on the Biblical story of the prodigal son.
Thorwarth credits God for his life's success and shares his story at Churches and conferences.
Otto will have his new Book "No Ordinary Champion" available for purchase & signing.
EVENT OPTIONS